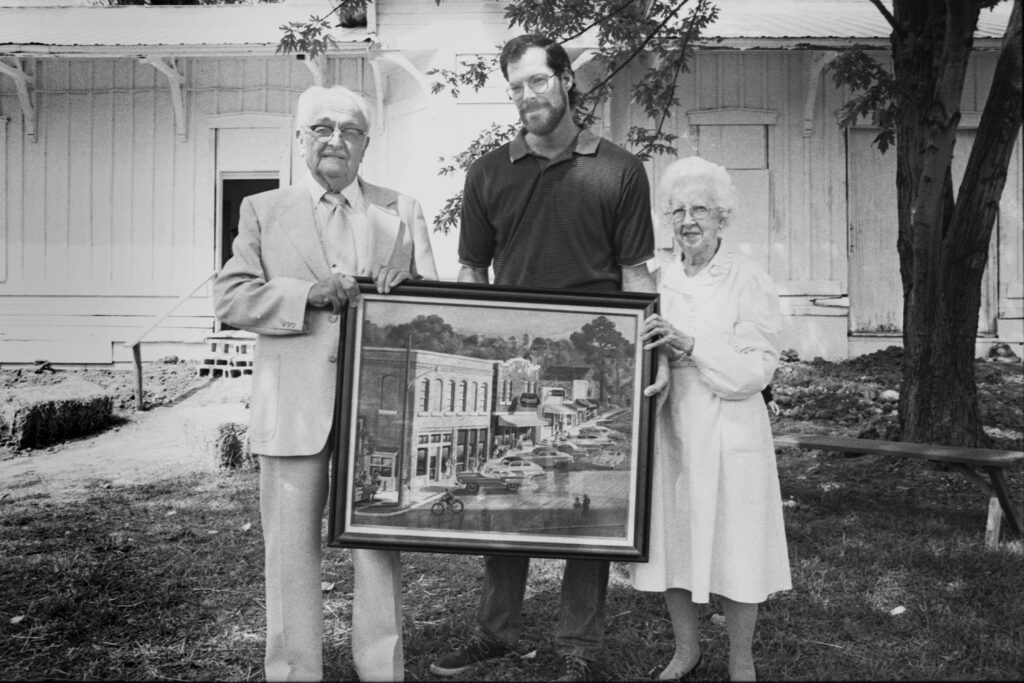 It was a beautiful morning, March 29, 1992, when the Lansing's Atchison, Topeka & Santa Fe Railroad Passenger Depot was hauled out of the property now owned by Lansing Lumber and onto the middle of Main Street, shutting down traffic along U.S. 73 Highway.
The aging depot had only a short distance to travel, just a ½ mile or so south on the highway to the front lawn of what was then known as Kansas State Penitentiary.
But for those of us that were gathered there, it was a magical moment to see the depot making its' way along Main Street, taking up all four lanes.
The history of the Lansing Depot is the story of the Santa Fe Railroad in microcosm. On October 24, 1885, the Leavenworth Northern and Southern Railway was incorporated. The L.N.S.R. purchased a tract of land in Lansing to locate, erect, and maintain a passenger depot. The depot was built in 1887. The railraod was subsequently purchased by the rapidly expanding Santa Fe on February 15, 1899, and continued to serve the public until 1967. Also, built around this time was the Union Pacific Depot which was at the East end of Kansas Avenue.
In 1989, the original site of the Depot was bought by Lansing Lumber and its' demolition was imminent. It was at this time that The Lansing Historical Society was formed and for several years raised money to make the historic move. It wasn't until 1991 that a big push by the communities of both Lansing and Leavenworth brought forth the funds to move it to its' new location.
Saving the depot was important to the citizens because it was the last historical building left standing, other than a turn of the century bank, in the city of Lansing. The 1960's had seen the East of downtown bulldozed to the ground by the Kansas Department of Transportation as U.S. Highway 73 was expanded to a four lane highway. The days of 20 mph through Lansing had come to an end.
For many there are great memories and a fondness for the Lansing of by-gone days. It was Lansing native Michael Young who painted a nostalgic scene of the downtown entitling it "Lansing Remembered". This painting brought back a lot of these memories and the nostalgia that so many of Young's paintings of Lansing evoke.
More on this later…..